OTHER PIGEON BREEDS
The base of our pigeons is still the Janssen pigeon. Butstanding still is not thinking about the future. Since we cannot stop time, we have to go along and plan ahead. Initially we did not want to have other pigeons in our lofts as the two "breeds" that we have had for some time. The Janssen's and the Eijerkamp - van Loon pigeons. "Den Duitser", NL14-1363479 has changed our thinking a bit. Meanwhile, we have managed to get hold of pigeons from known lofts here and there. Names like Dirk van Dyck, Gerard Koopman, Gaby Vandenabeele, Benny Steveninck, Günter Prange, Leo Heremans Stefaan Lambrechts and Dirk van den Bulck. It all are well-known breeds / breeders where we have bought pigeons for the past 2 years. But the base is still the Janssen pigeon!
Dirk van Dyck: "Rambo", "Bourges" and "Kannibaal"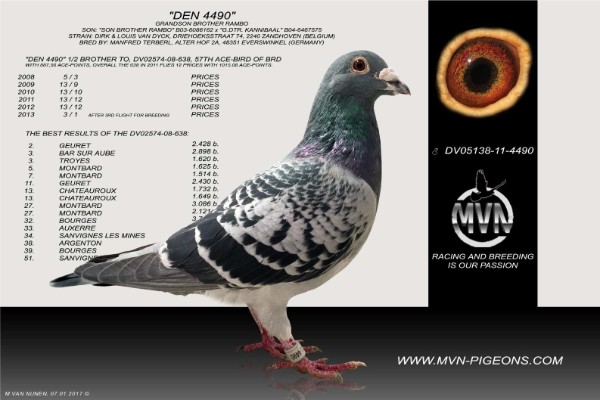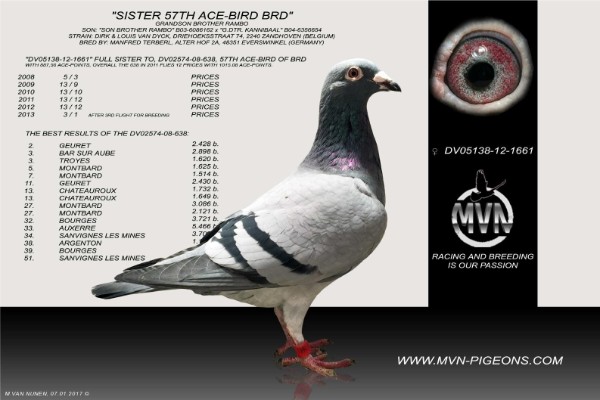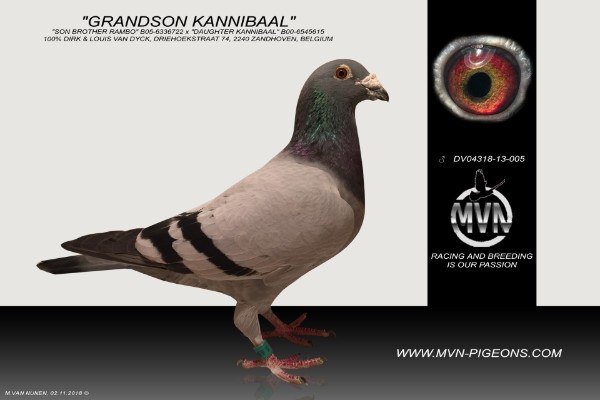 Gerard Koopman: "Kleine Dirk" and "Branco"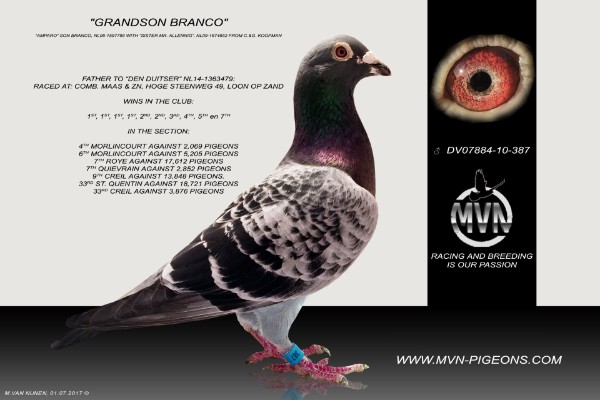 Gaby Vandenabeele: "Kleinen", "Wittenbuik", "Kolonel", "Rudy" and "Bliksem"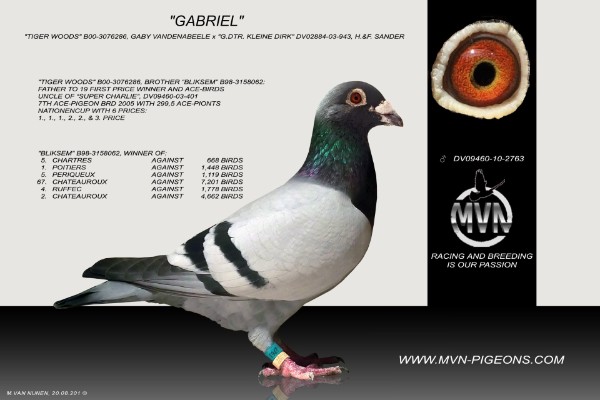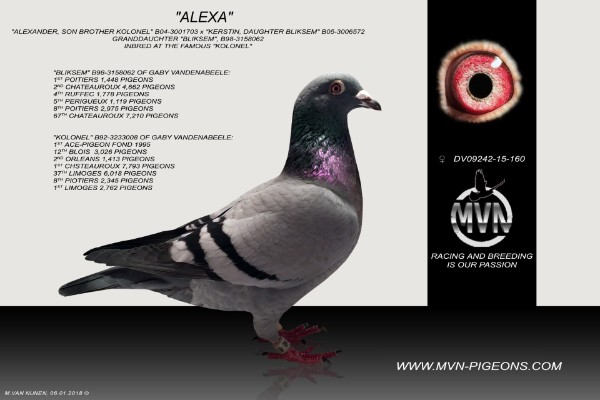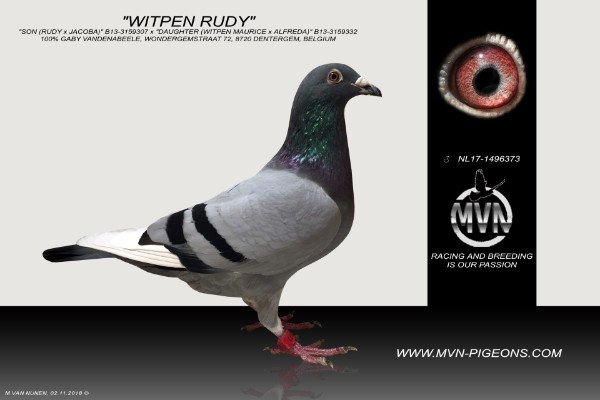 Leo Heremans: "Olympiade 003", "New Rossi", "Eenoogske" und "New Olympiade"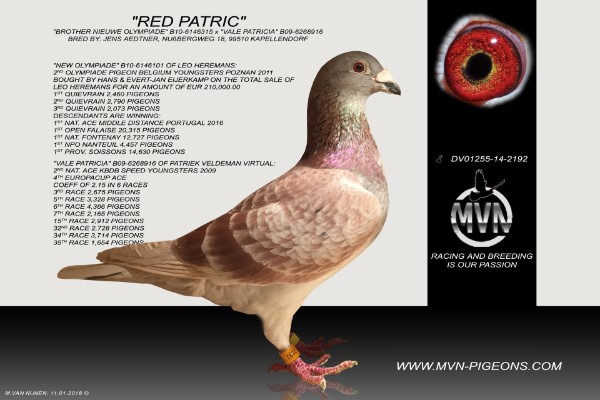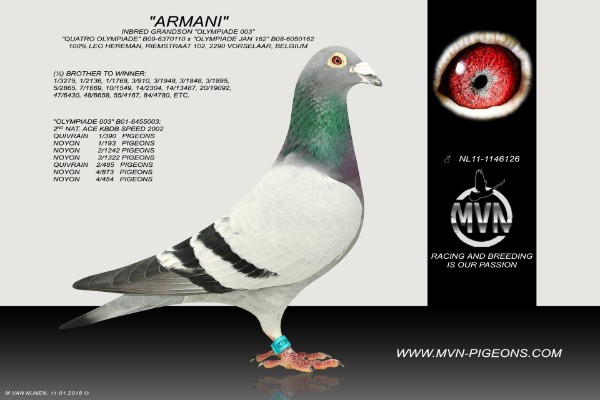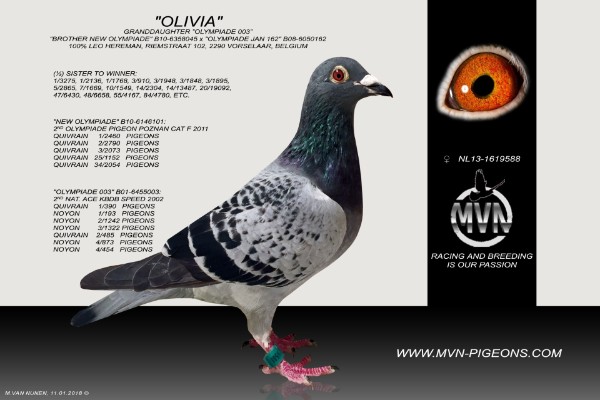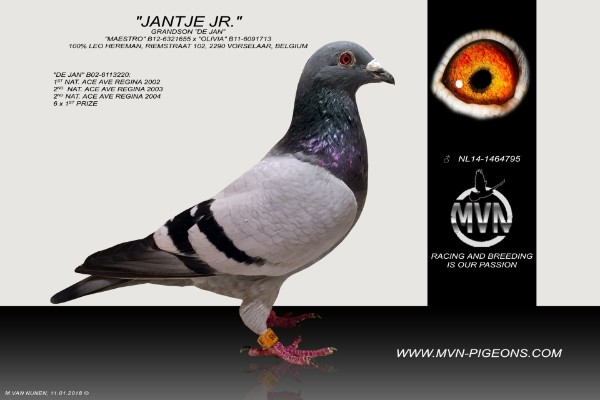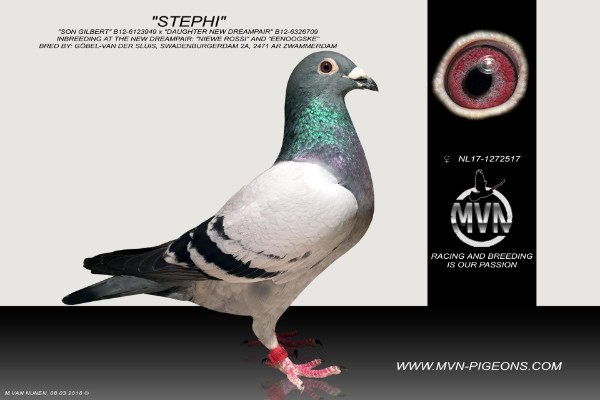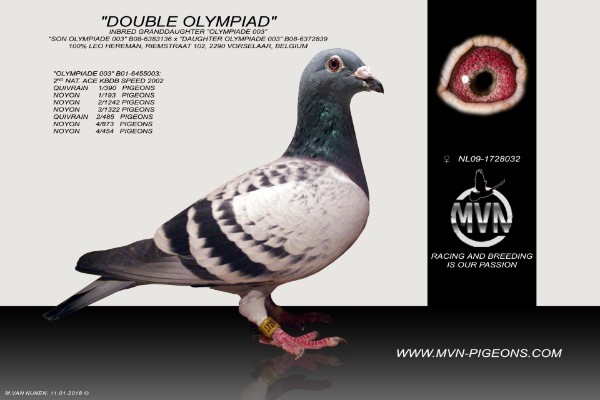 Dirk van den Bulck: "Goede Rode", "Broer Goede Rode", "Goed Rood", "Vale As", "Kittel", "Olympic Rozita" and "Blauwe Leo"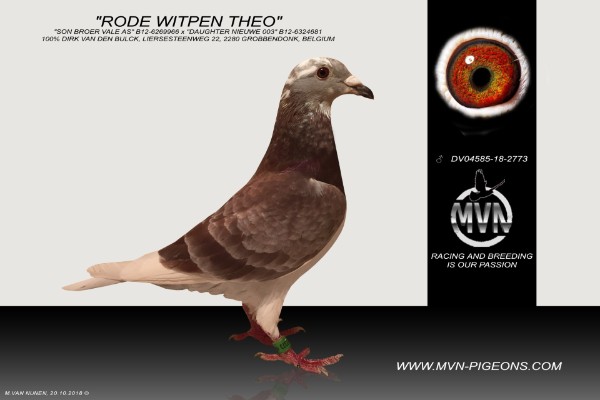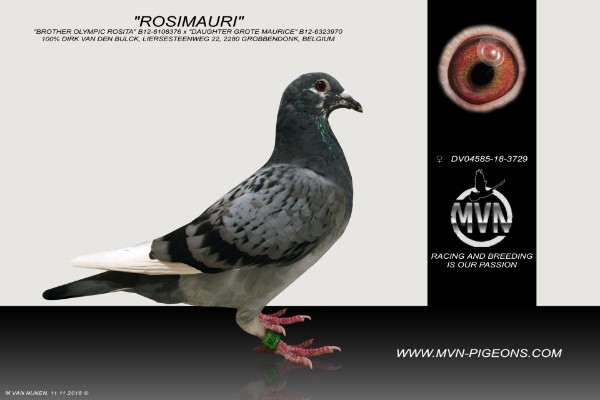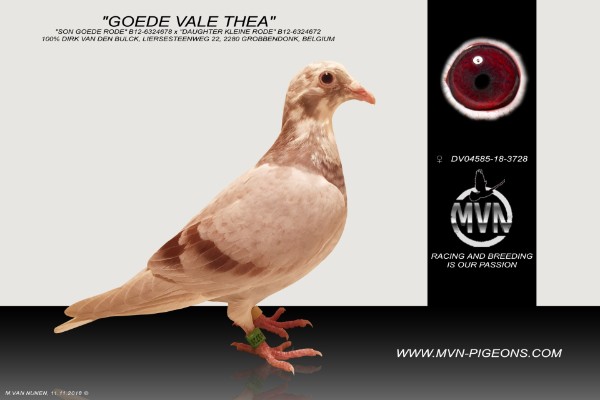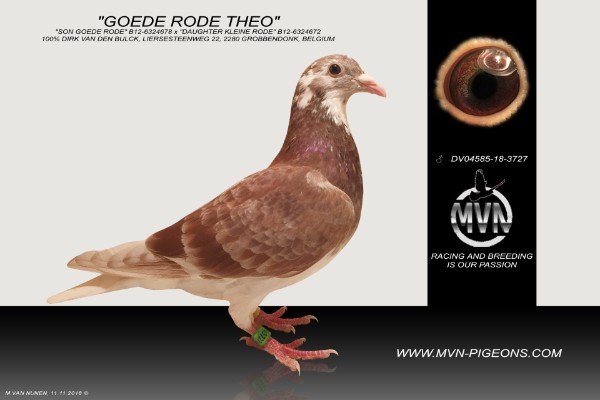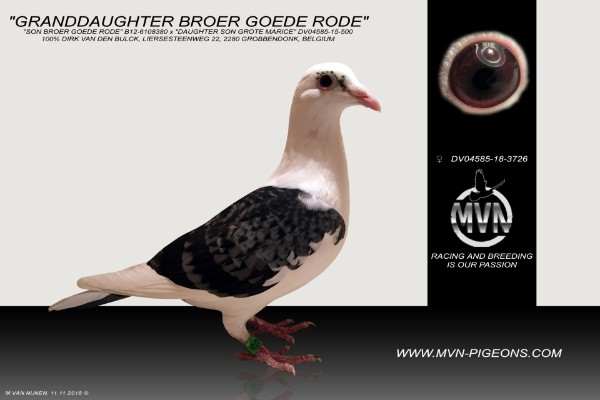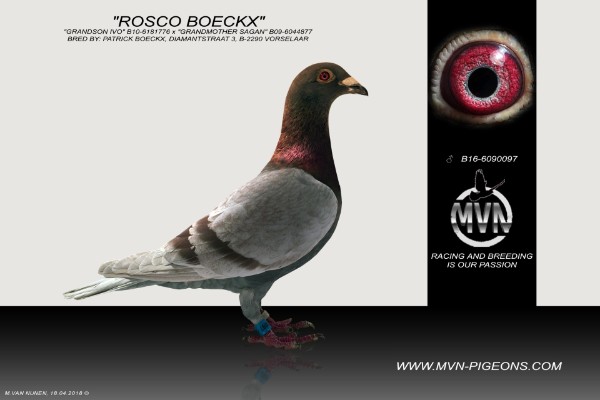 Stefaan Lambrechts: "Lincia","Kleine Dirk"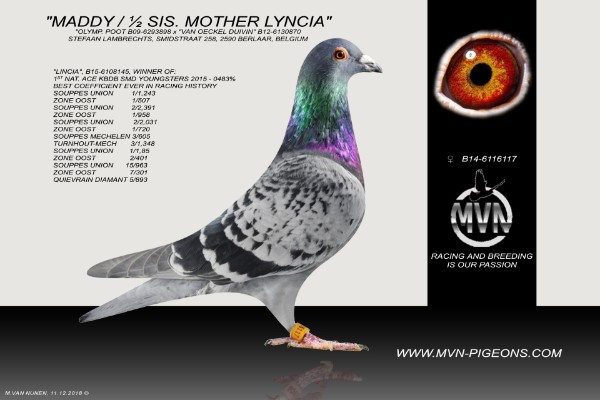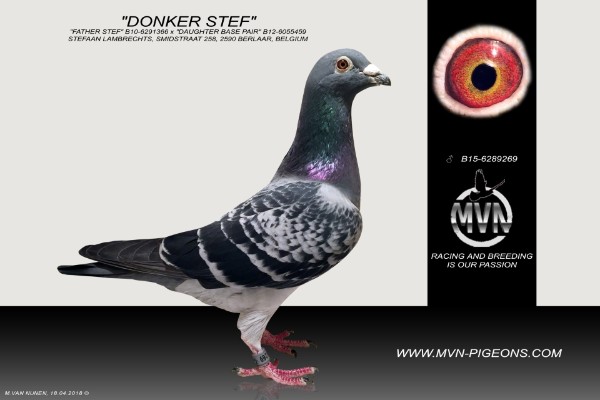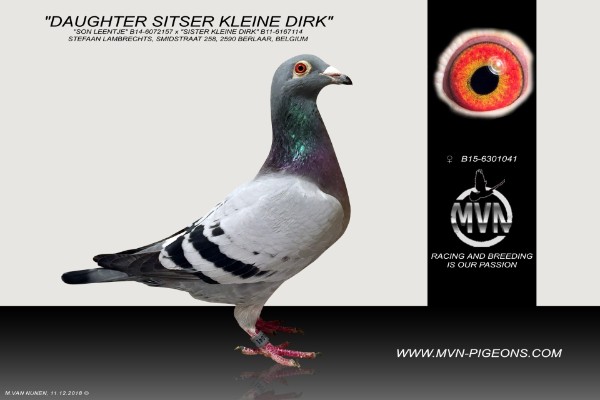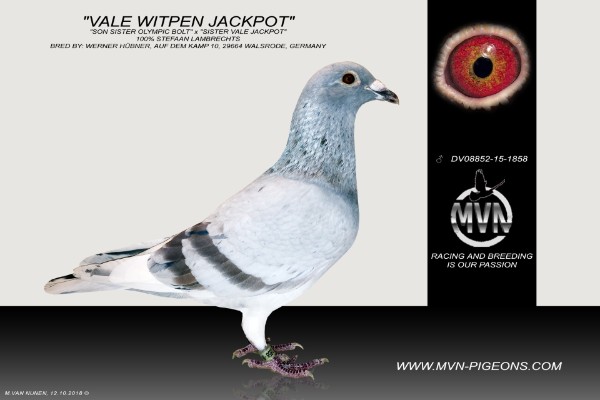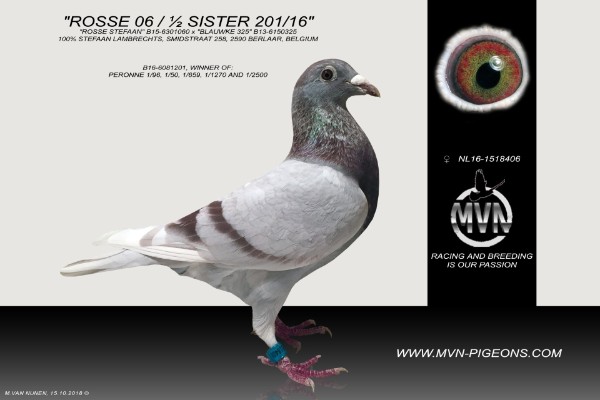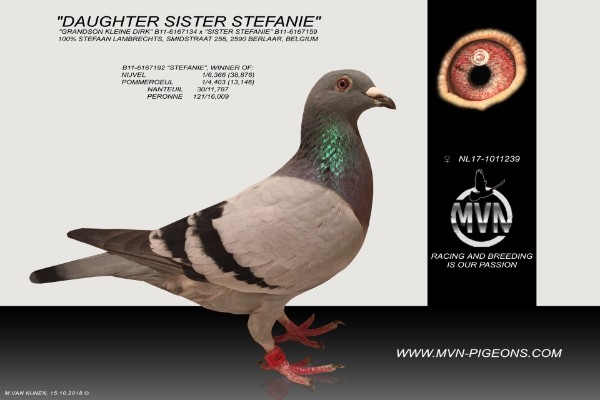 Benny Steveninck, "Chipo"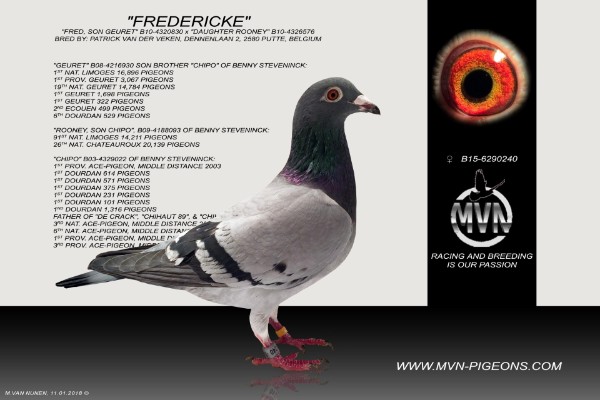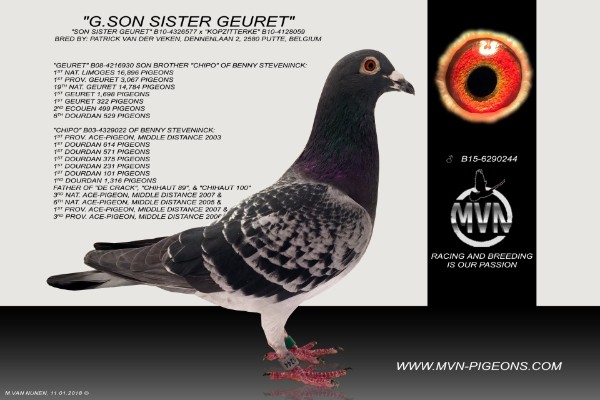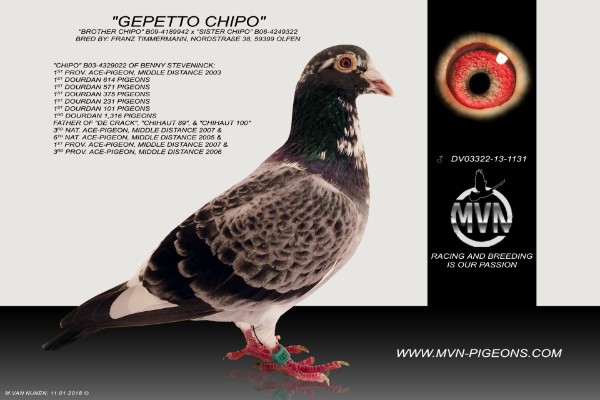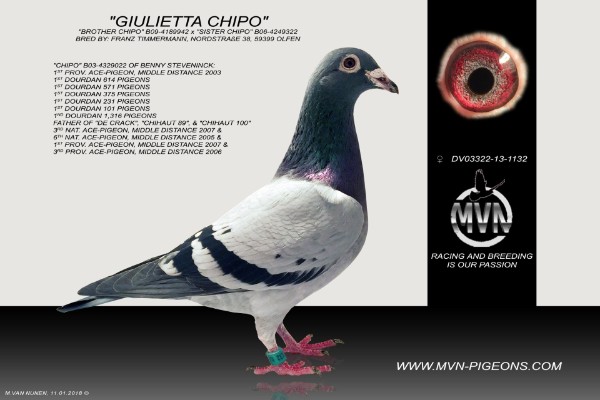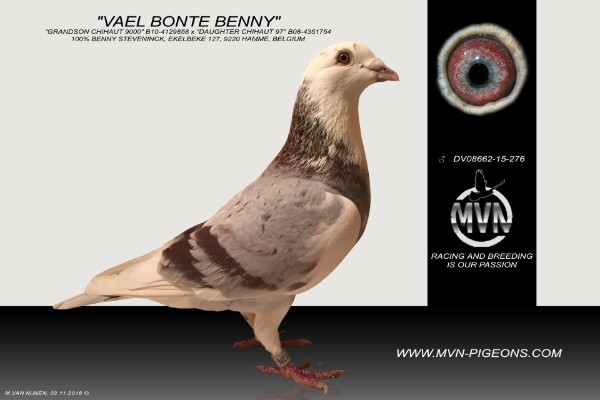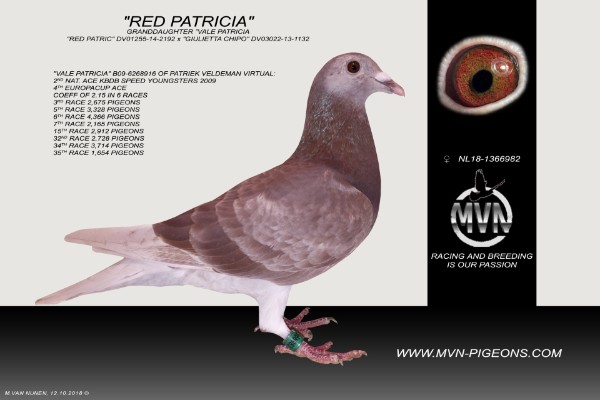 Jos & Jule Engels: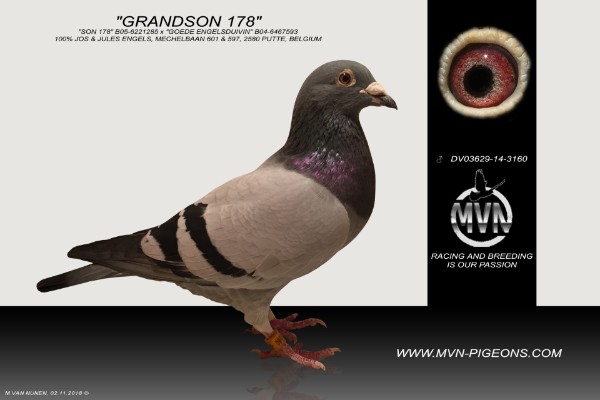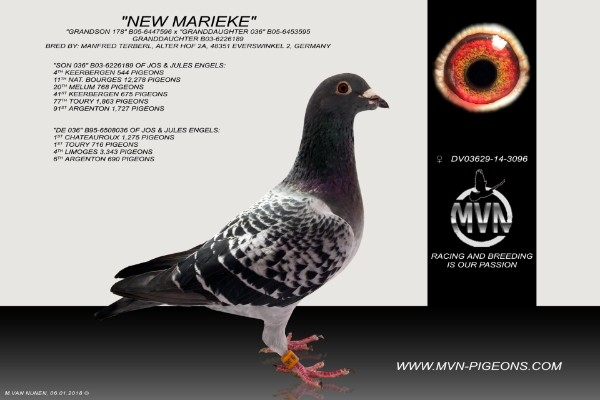 Marcel Wouters: "De Leeuw", "Den Ad", "Den Extreem"